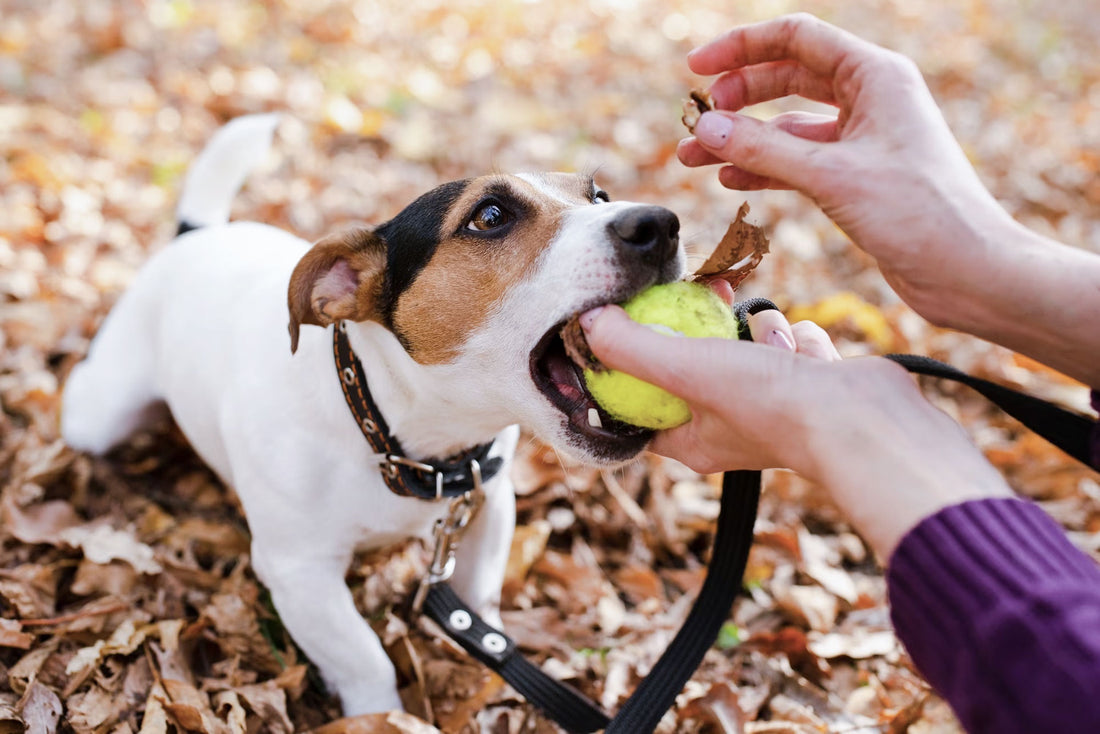 Should I reward my dog with treats?
Your dog or puppy can be rewarded with the right treat. Why should you use treats to reward your dog and which ones to buy? In this article we will answer some of the questions you may have about the how and why of rewarding your dog with treats.
Rewarding good behaviour is very important, as it enhances the relationship between the dog and the owner and can teach your dog that good things happen when they make a good choice. Dogs that are rewarded for good behaviour are generally more obedient, whereas dogs that are punished are more likely to show problem behaviour.
Why do some people dislike using food when training their dogs?
Most of us think it perfectly normal when a sealion or dolphin receives a reward when it has performed a trick. It is the use of feed that often makes training effective. And let's be honest, isn't food a strong motivator for us too? 
Us humans would like to think our dog does something out of love or gratitude but ultimately a dog will do something because he will get a reward. If food is available to a dog all day, he knows he will not have to do anything for it (not to mention the digestive upset this can cause).
Select a reward treat that is a little bit tastier than your dog's regular meals. While out walking, reward your dog for coming to you when called. Play games with him and reward him when he demonstrates the desired behaviour, e.g. finding a small item you have hidden. Be creative and make it fun!
Which dog or puppy treat to choose?
Here at Nutreats we have a variety of tasty dog treats. All our treats are freeze-dried. Freeze-dried foods tend to retain most of their nutritional quality, taste, shape and size and they do not require refrigeration. 
Is your dog overweight? Why not try our Venison Treats? They are high in protein and low in fat. These treats are also great if your dog has a grain-allergy as they are grain-free. What's more, the venison is free-range.
Another low-fat, high-protein option are our Pilchard Treats. They contain Omega-3 (EPA and DHA), Vitamin B, Glucosamine, Chondroitin and Calcium to support bone health and muscle mass.
Are you worried about your dog's mobility? Our Green-Lipped Mussel Treats are high in Omega-3 and Glucosamine to support healthy joint mobility.
We've all come across dogs with smelly breath. Our Pure Beef Trachea Treats can assist in maintaining healthy teeth and fresher breath. Just like all our other treats, they contain no additives or preservatives.
Does your dog have a sensitive digestive system?
Does your puppy struggle to process meat? Our Ocean Fish Cartilage Treats are rich in the micronutrients Calcium, Glucosamine and Chondroitin.
These natural treats are not a substitute for your dog's main meal. Treats should constitute no more than 10% of your dog's daily calorie intake.
Your Email Address Will Not Be Published. Required Fields Are Marked *